Thanks again JG for the fantastic models!
For the outside level, I have tinkered around with the particle system. Now I have less performance drops due to the shorter particle life I have given each emitter. It has given me a nice speed bump in the framerate.
I've also been storyboarding ideas for this game. I've already gotten sketches for the environments and some plans for the levels. I am also working on some puzzles with the help of some MK script. I've tossed the story around a bit. Made it a bit more moving, along with the order of the environments.
So after a crapload of tinkering around with MegaKerma and Blender, I was finally able to work on a small part of the inside of the building. I really wanted to nail a somewhat empty hotel-ish building environment for this part of the project.
And now I shall stop typing. Here are some screenshots!
A small lounge area for the people who stay in this building.
The building reception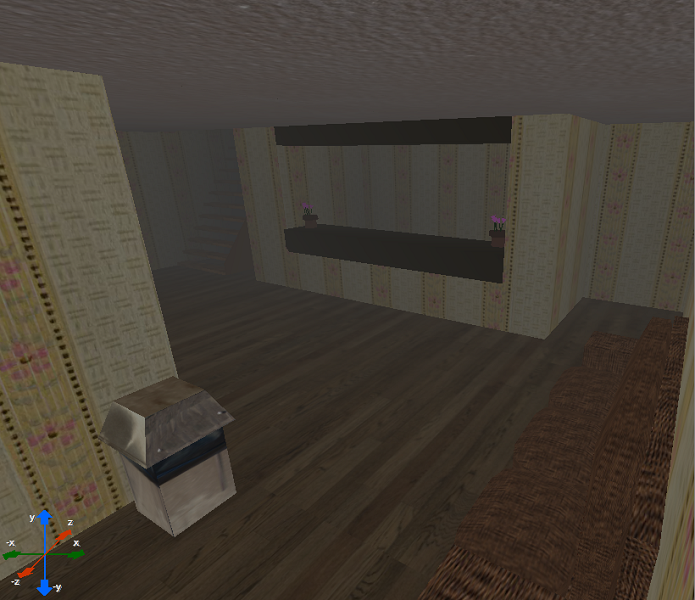 Stairs going up.
Newspaper scattered all over the table. I think the residents love to read the newspaper.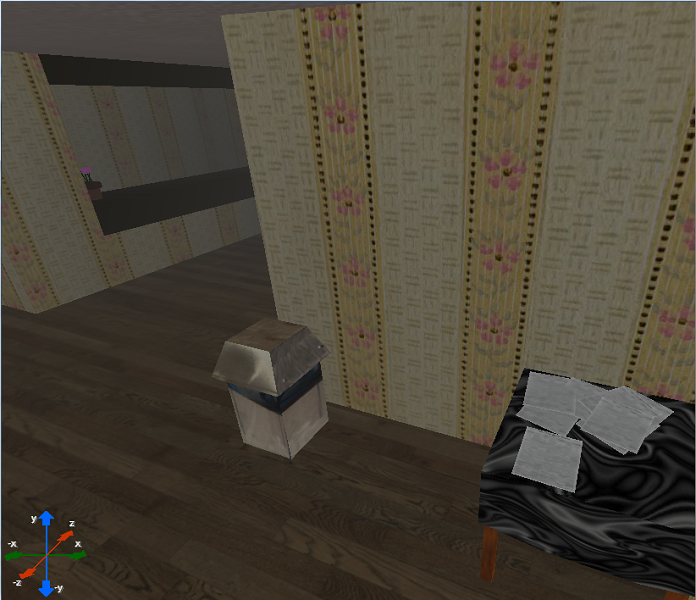 An upstairs level of the building. That metal stuff is actually an elevator shaft. I'm still trying to find a decent texture for that.
Lounge room #2. This is a much larger one on an upper level of the building for the residents.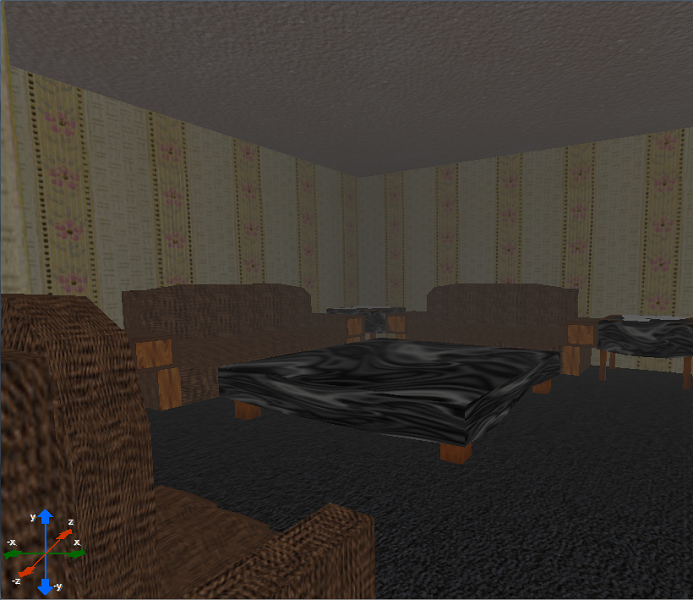 Hallway screenshot. Nothing special. Again that metal texture is just a placeholder.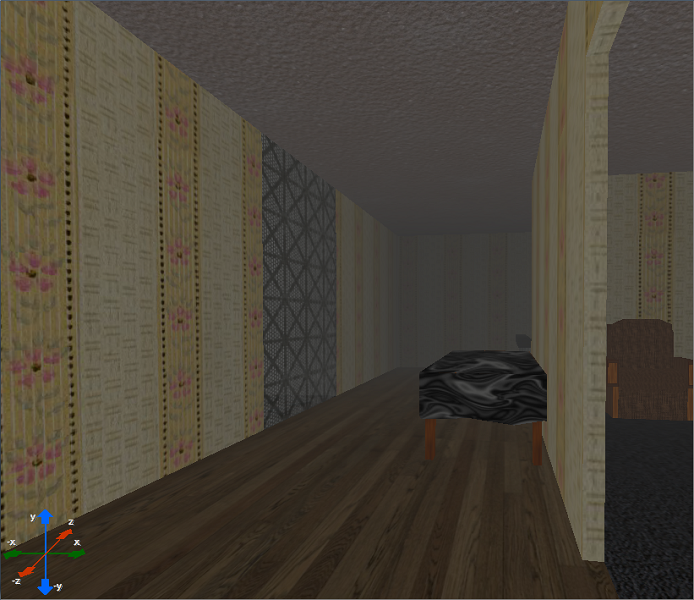 I'm hoping to get a decent amount of work done for this part. I'll try to have screenshots ready as soon as possible! In the meanwhile, do tell me what you think about this!
-Abdul Ahad